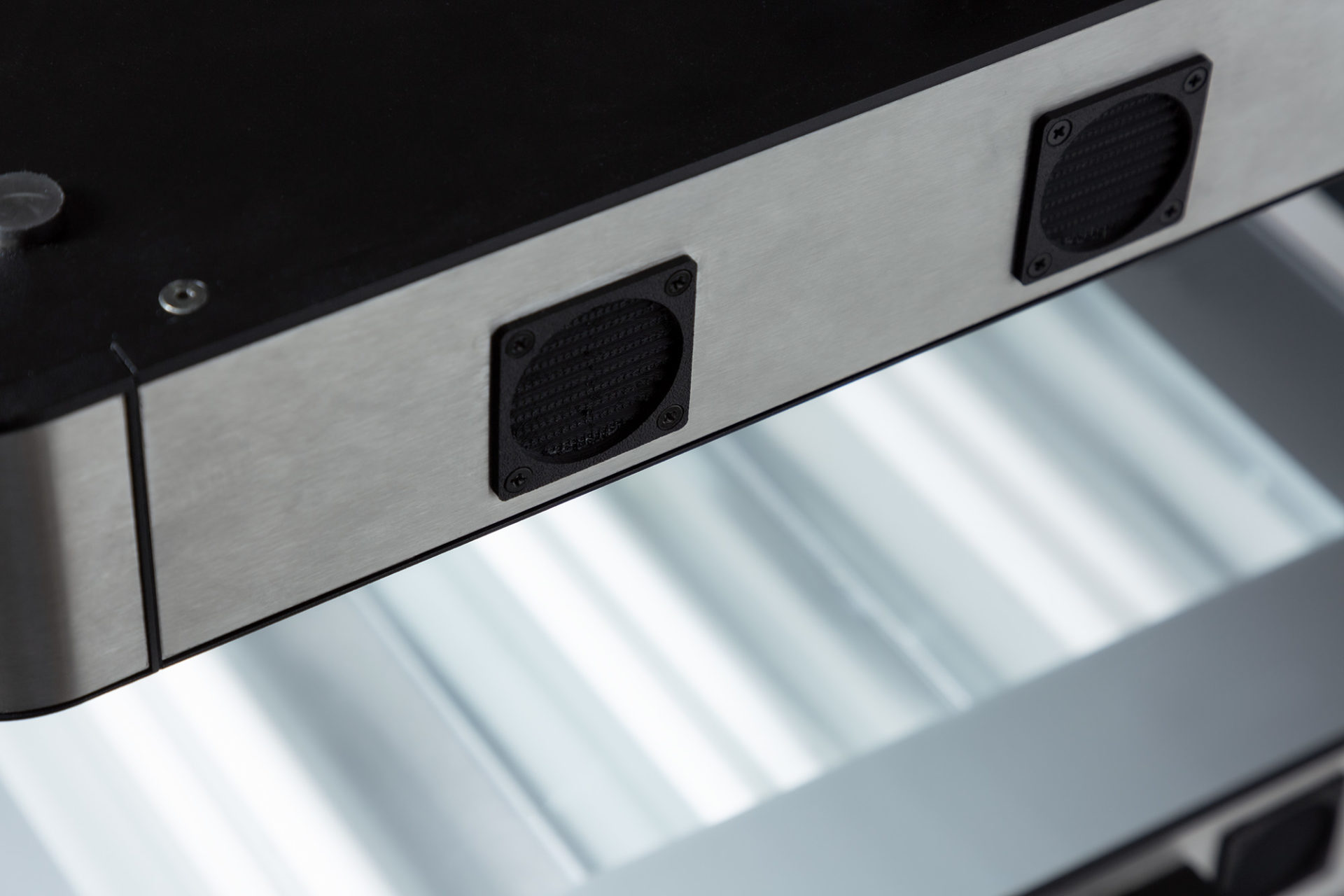 dermalight® 500R-1 to -4 (Mobile Tripod Unit)
The new Dermalight®500R-1 to -4 provides numerous possibilities of part body radiation. It can be upgraded with additional modules at any time.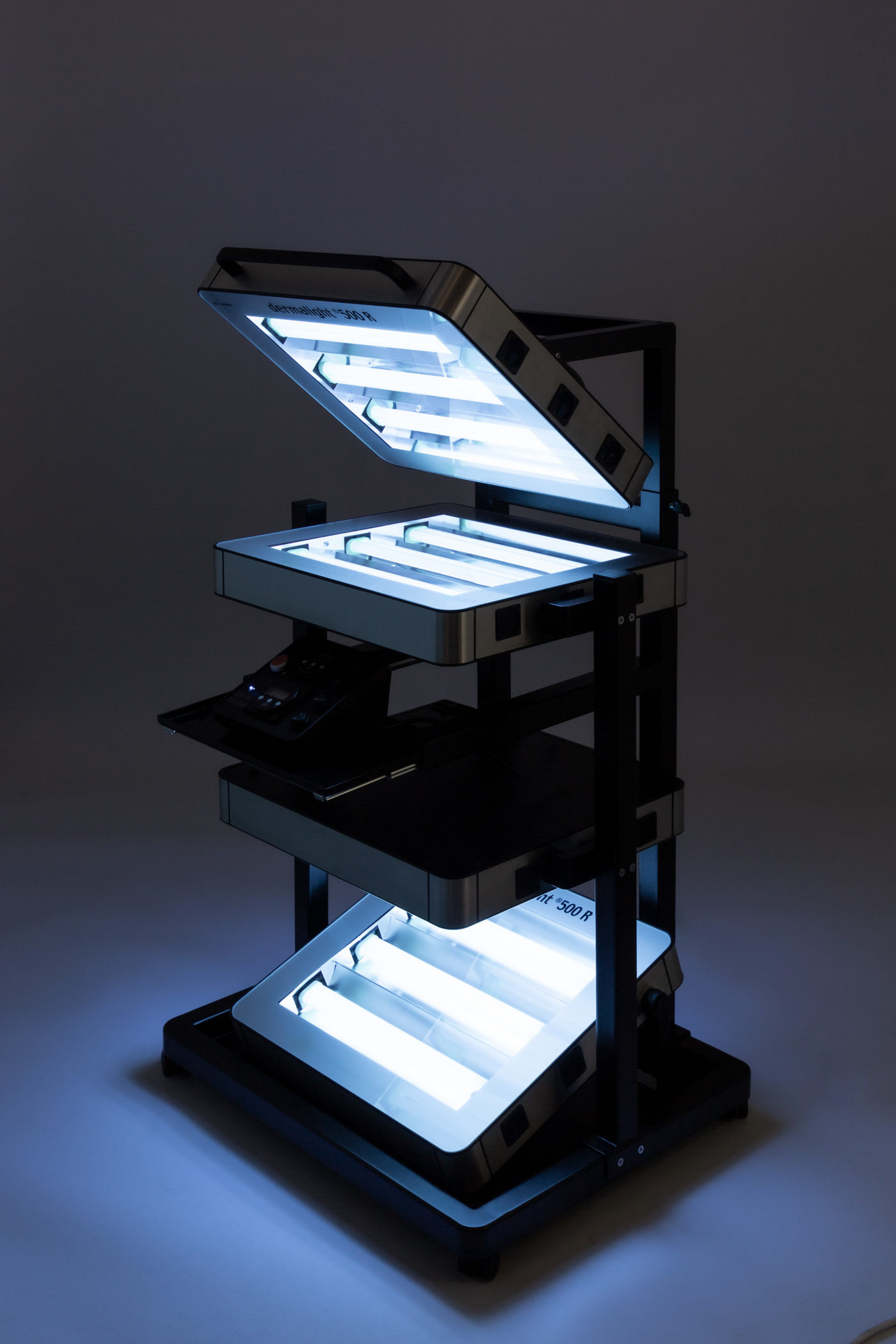 Variety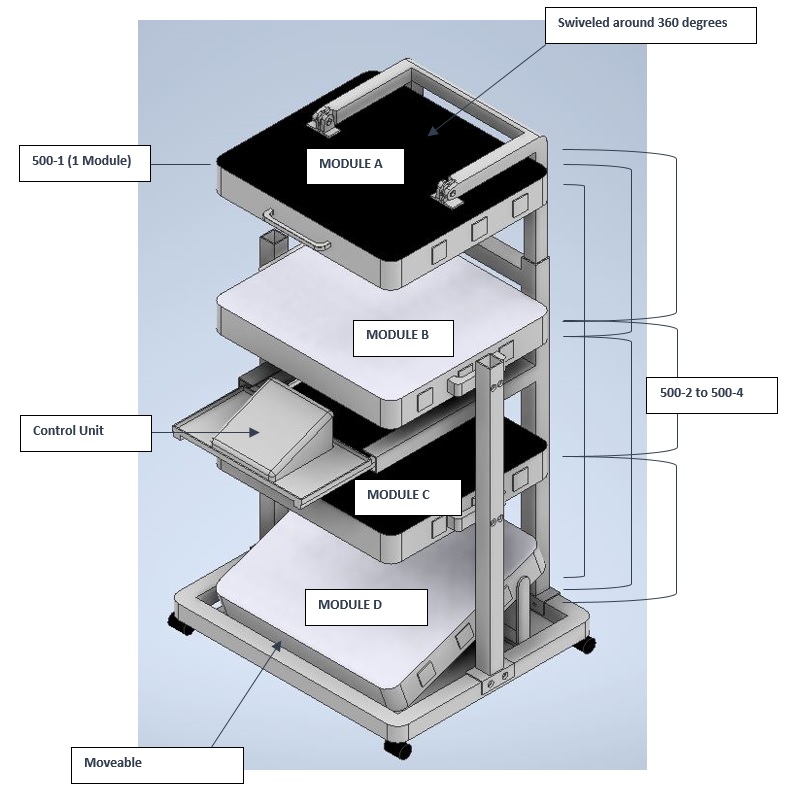 dermalight®500R control unit_BASIC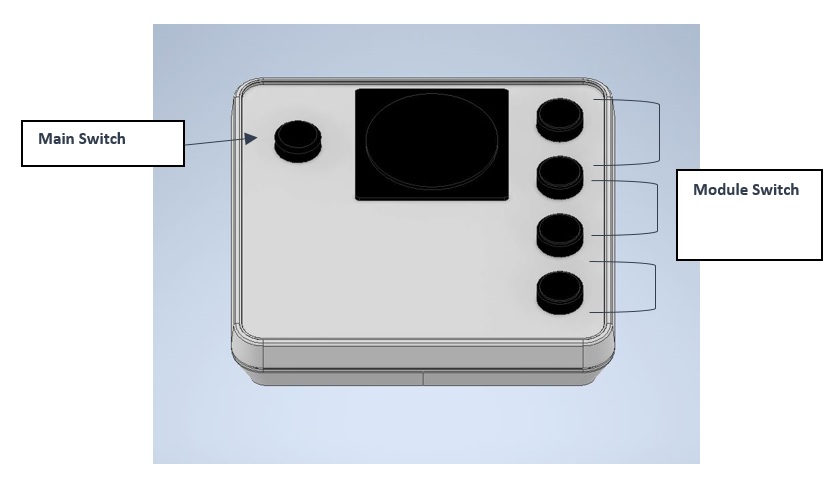 dermalight®500R control unit_PLUS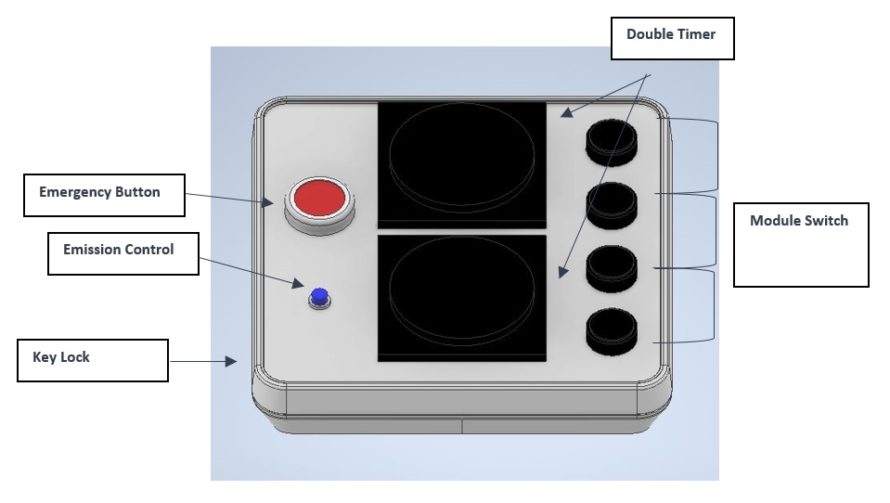 Distance bracket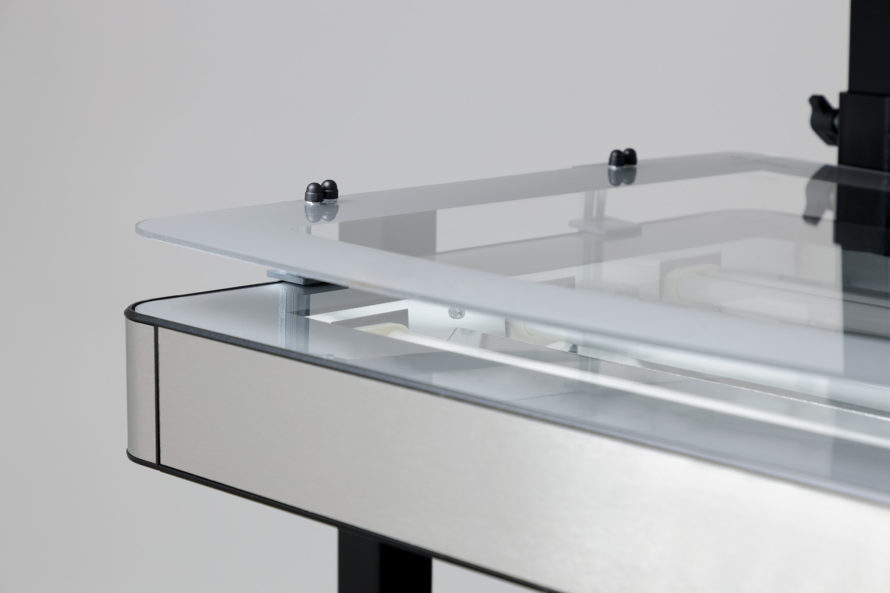 The dermalight 500® Distance Bracket lets you use the base unit up to a distance of 3cm. Especially when you intent to increase your therapy time, the distance bracket is quite useful as it spreads the heat in the security glass.
Indications UV-B311 nm
Psoriasis
Vitiligo
Vitamin D Deficiency
Indications UV-A
Eczema
Acne
Psoriasis (PUVA Therapy)
Polymorphic Photodermatosis
Type:
dermalight® 500R-1 to -4 (3 bulbs
Dimension basic unit:
51 x 46 x 7 cm (L x W x H) (3 bulbs)
Dimension control unit:
18 x 18 x 12 cm (L x W x H)
Weight:
40 – 75 kg
Irradiation withdrawal:
38,5 x 33,5 cm (3 bulbs)
UV-Bulbs:
3 x 36 Watt (3 bulbs)
Irradiance:
15 mW/cm² (0 cm distance)
Wall Wart:
230V AC, 50 Hz
Class:
IIa
Mark:
CE0123
Wavelength (optional):
UVA, UVA-1, UVA Woodlight, UVB311nm