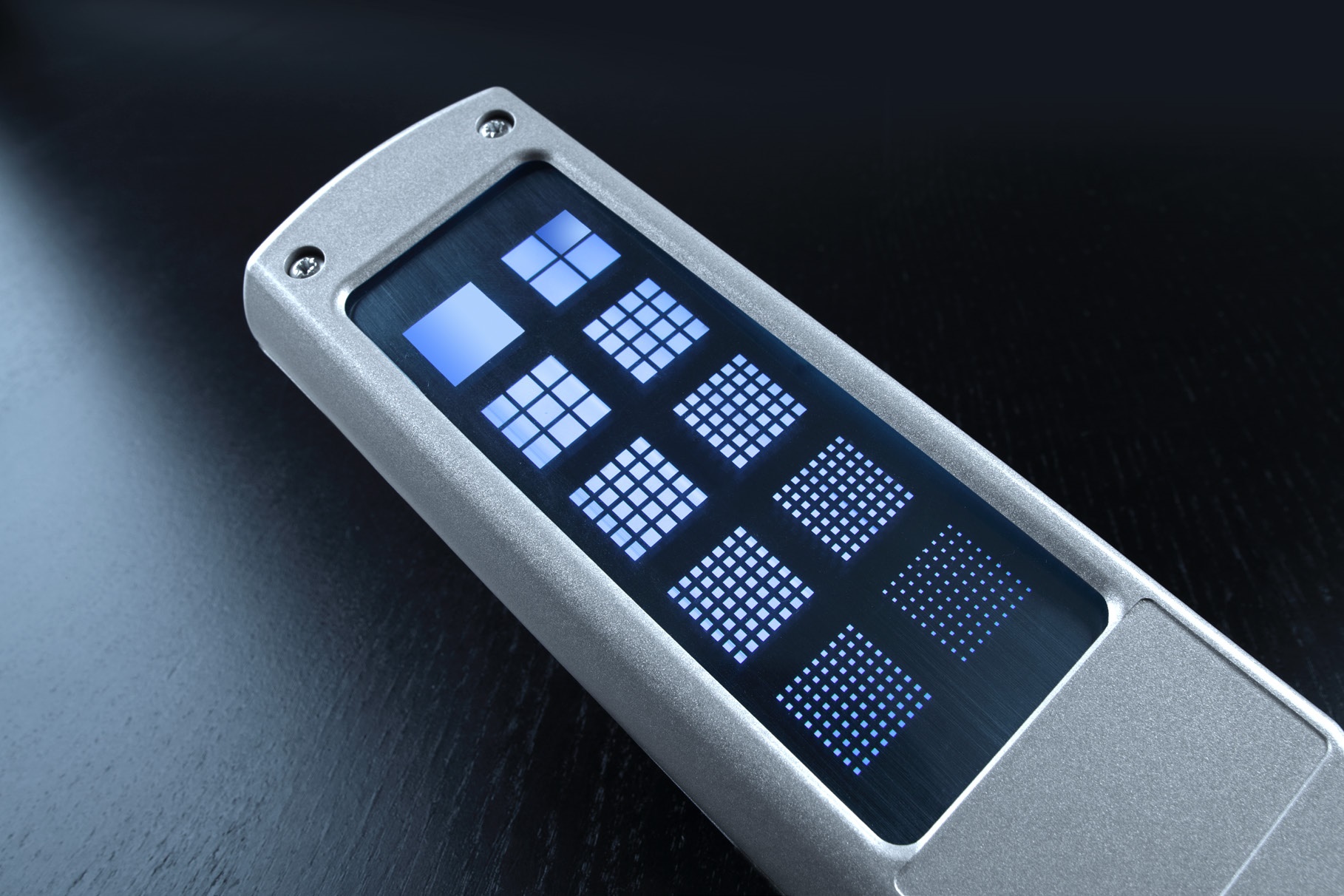 dermalight® 80 Tester
MED- or MPD-Tester
The dermalight® 80 Tester is the compact helper for the reliable determination of the minimum UV-B erythemal dose (MED) or the minimum phototoxic UV-A dose (MPD), according to the choice of radiation source (UV-B narrow band 311 nm, UV-B wideband or UV-A spectrum).
The exposure unit is divided into ten light therapy test fields. The dose in the different test fields results from the different shading of the emerging UV radiation. According to the resulting erythema, the MED or MPD determined in this way serves to define the optimal initial dose for the UV therapy.
The scope of delivery includes the MED or MPD tester, control unit, storage case and UV safety goggles.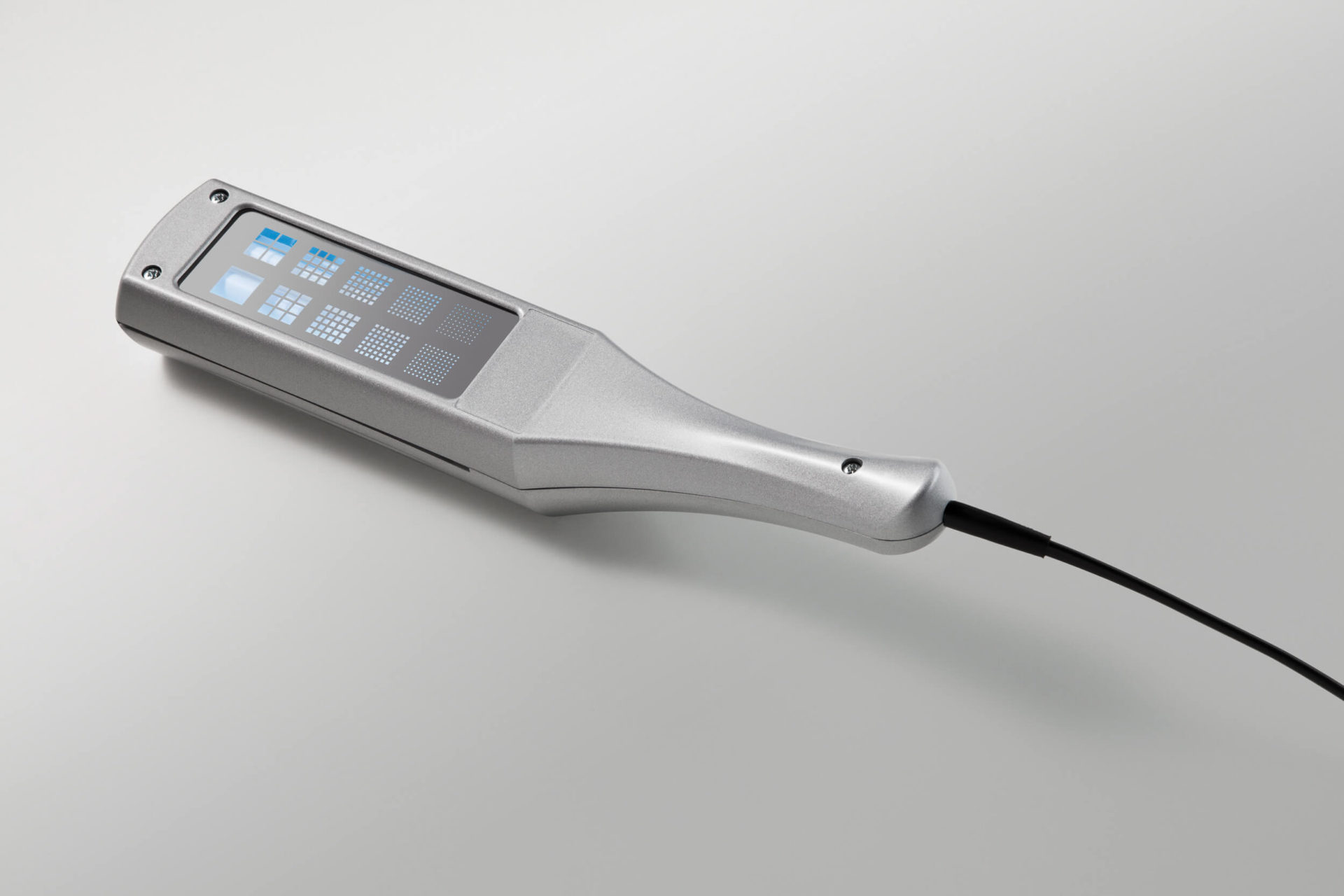 Special features
Skin-type dependent control
No covering of skin parts required
Exact definition of the testing time
No UV measuring instrument required
Automatic switch-off at end of testing
Simple handling thanks to separation of control unit and exposure unit
Unit dimensions: 300 x 60 x 45 mm
Large test field: 300 x 60 x 45 mm
Weight of unit: approx. 285 g
Mains connection: 230 V/50 Hz / 20 VA
Dimensions Timer: 150 x 80 x 70 mm
Weight of timer: approx. 600 g
We reserve the right to make technical changes
Spectral range of the radiation source:
MED: UV-B narrow band (311 nm) UV-B broadband (280-365 nm)
MPD: UV-A (340-400 nm)