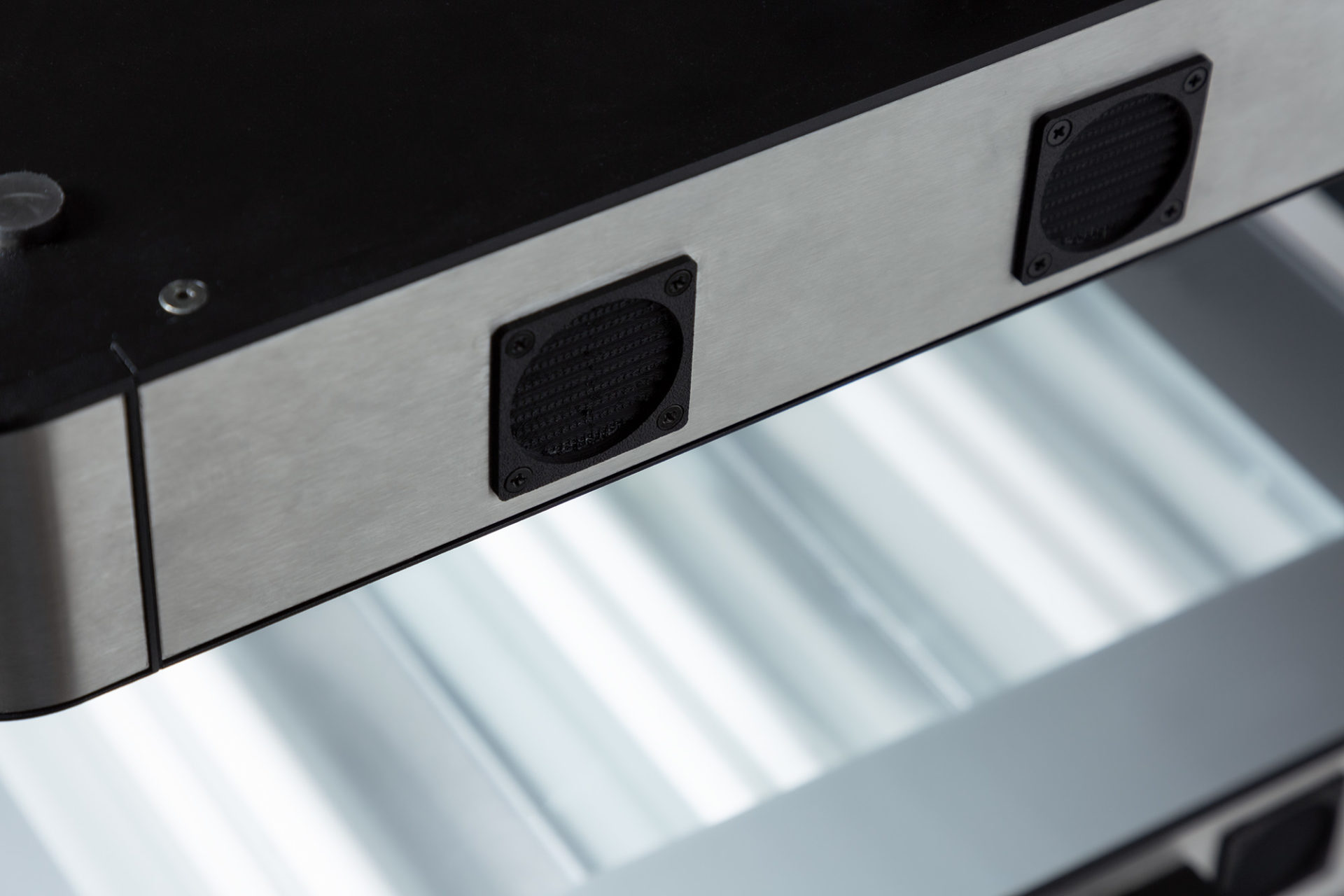 dermalight®500R-0_3 bulbs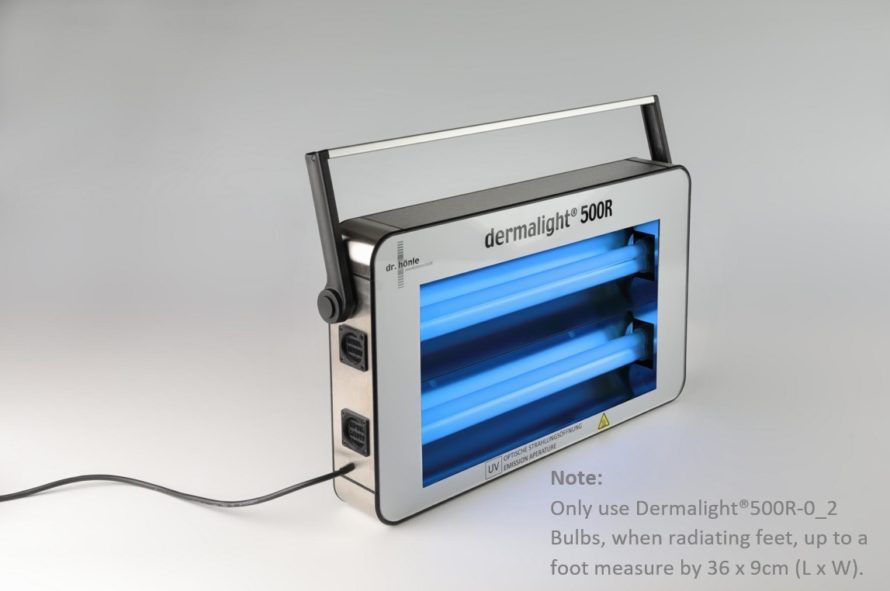 dermalight®500R-0_2 bulbs
dermalight®500R control unit_PLUS

The dermalight®500R Control Unit_PLUS utilizes enhanced security measures as per DIN EN ISO 60601-2-57. Those measures are additional security features for the patient.
You can add the control unit at any time to your device without performing any changes to the base unit.
Distance bracket
The dermalight®500R Distance Bracket lets you use the base unit up to a distance of 3cm. Especially when you intent to increase your therapy time, the distance bracket is quite useful as it spreads the heat in the security glass.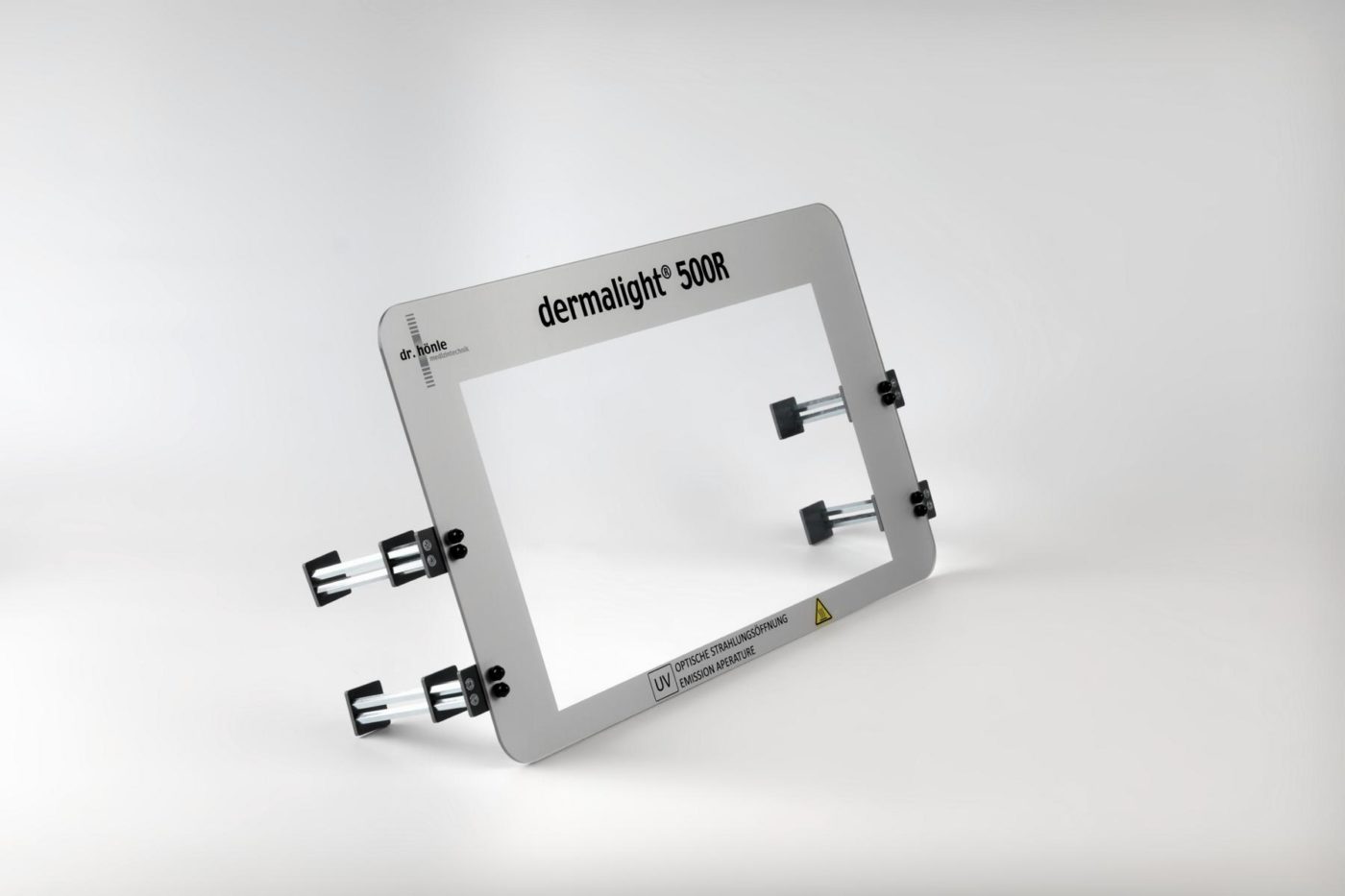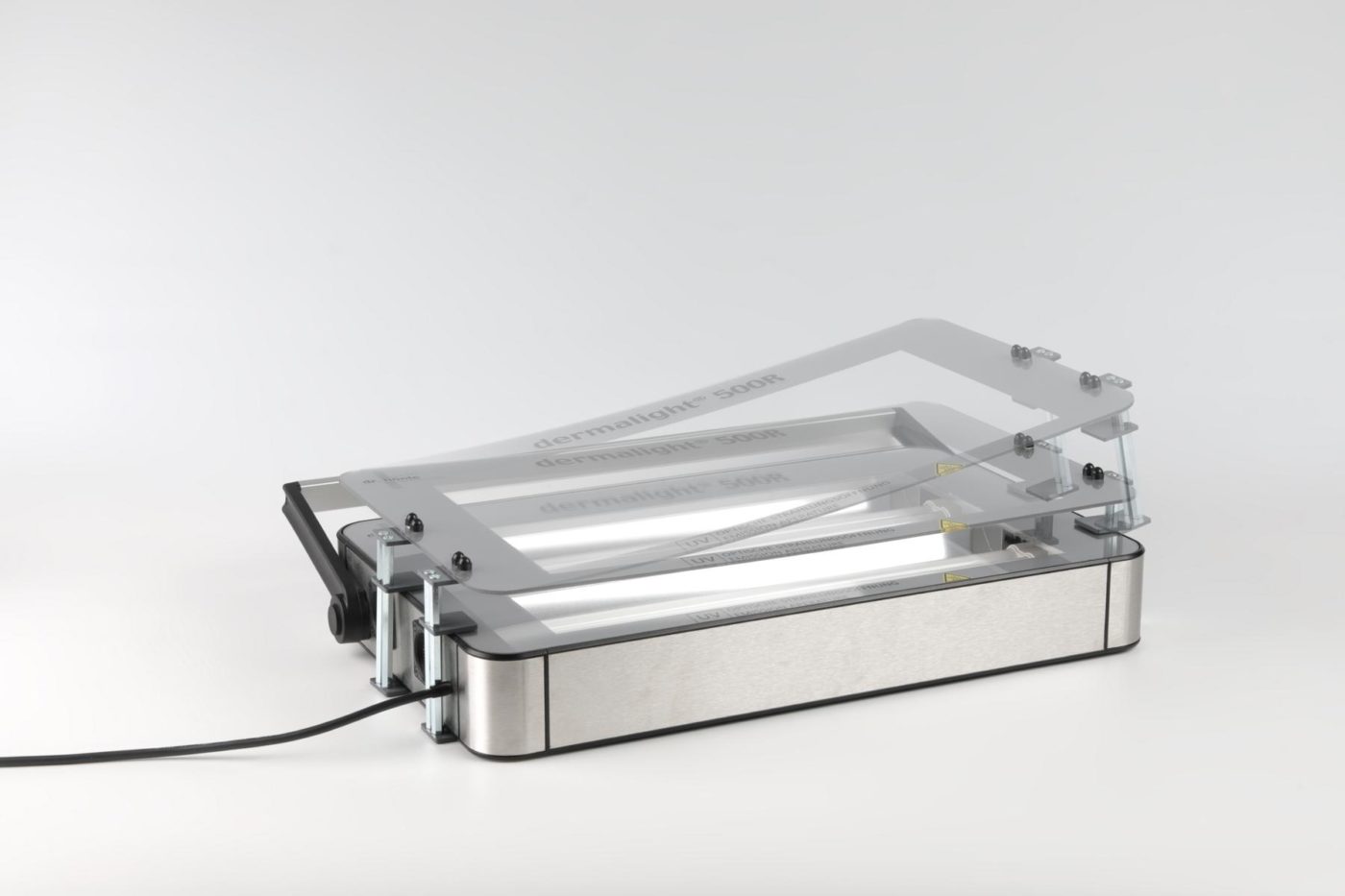 A patent is pending for the distance bracket as it combines various/numerous features:
Use of high quality materials
DIN ISO 60601 compatible
100% complete UV transmission
high withstand of used materials when disinfecting the device
Due to its perfectly ergonomically design for all use cases the device provides additional protection of the base unit against wear and dirt.
Indications UV-B311 nm
Psoriasis
Vitiligo
Vitamin D Deficiency
Indications UV-A
Eczema
Acne
Psoriasis (PUVA Therapy)
Polymorphic Photodermatosis
Type:
dermalight® 500R-0
(2 bulbs or 3 bulbs)
Dimension basic unit:
51 x 35 x 7 cm (L x W x H) (2 bulbs)
51 x 46 x 7 cm (L x W x H) (3 bulbs)
Dimension control unit:
18 x 18 x 12 cm (L x W x H)
Weight:
8 kg (2 bulbs)
11 kg (3 bulbs)
Irradiation withdrawal:
38,5 x 25,5 cm (2 bulbs)
38,5 x 33,5 cm (3 bulbs)
UV-Bulbs:
2 x 36 Watt (2 bulbs)
3 x 36 Watt (3 bulbs)
Irradiance:
15 mW/cm² (0 cm distance)
Wall Wart:
230V AC, 50 Hz
Class:
IIa
Mark:
CE0123
Wavelength (optional):
UVA, UVA-1, UVA Woodlight, UVB311nm