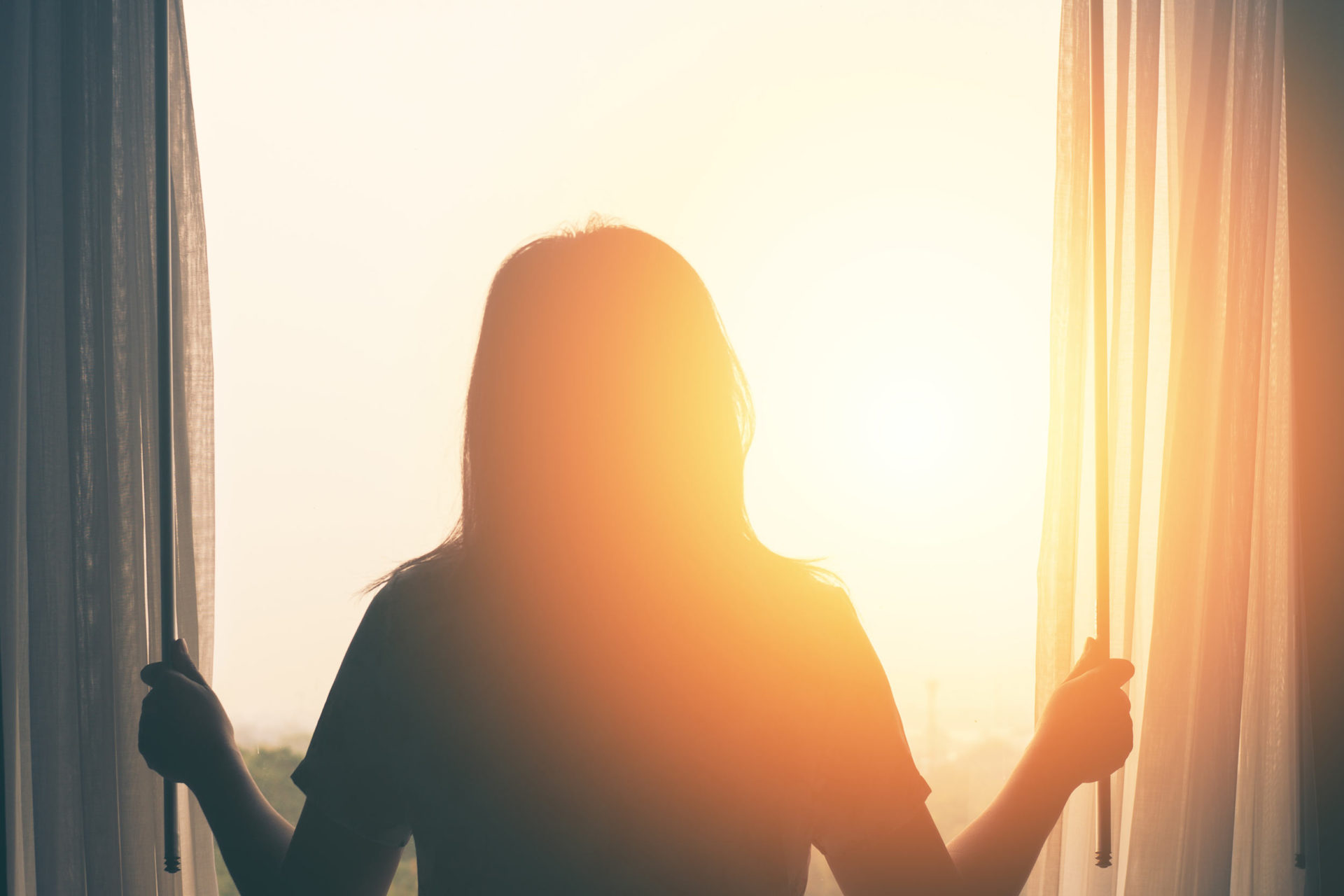 Vitamin D
The underestimated vitamin.
Our mental performance is also influenced by our body's vitamin D balance. Vitamin D deficiency not only makes you tired, flabby and hungry, it also affects our memory, intellectual performance and increases the risk of dementia, Parkinson's, depression and schizophrenia.,
Vitamin D is responsible for physical and mental well-being, so vitamin D influences:
The bone metabolism

The cell function

The organ function

Vascular health

Cardiovascular health

The immune system

The brain function

The mental achievement

The psyche
The formation of vitamin D, which is required in almost all body cells, is imperative for the function of numerous organs, as well as the bone metabolism. Scientific studies show that it promotes bone development and growth at a young age, but reduces bone loss due to age or illness and has a preventive effect in diseases such as rickets (calcification disorders). The regulation of the mineral balance, such as calcium intake, is also supported by vitamin D. Studies also show that people with a healthy vitamin D budget are less likely to suffer from heart problems, vascular and vein problems. Blood pressure regulation via the vitamin D receptors in the vessel wall is responsible for this.
Our mental performance is also influenced by our body's vitamin D balance. Vitamin D deficiency not only makes you tired, flabby and hungry, it also affects our memory, intellectual performance and increases the risk of dementia, Parkinson's, depression and schizophrenia.,
The following table shows different blood values and the corresponding evaluation of the vitamin D level:
Guide values




(Nanograms per milliliter of blood)
Healthy value; Normal value; Slight deficiency; Strong deficiency
40 – 80 ng / ml; 30 – 40ng / ml; 20 – 30ng / ml; 7 – 20ng / ml
Vitamin D deficiency: which groups of people are affected?
National and international studies show insufficient vitamin D supply in all age groups and social classes. Some groups of people are more at risk here than others:
Risk Group
Pregnant and lactating women

baby

Children and adolescents

vegan

People with a macrobiotic diet

Older people

Obese people

People with skin type 5 or 6

People with insufficient sun exposure due to cultural or religious backgrounds.
Vitamin D deficiency can be triggered by various factors.
Triggers of the vitamin D deficiency
Smoke

Alcohol consumption

Unhealthy diet

Missing movement

stress

Place of residence / latitude *

Work in rooms

Lack of sunlight exposure

UV impermeable clothing

Sunscreen

Missing UVB radiation
Lifestyle also has a significant impact on the vitamin D balance. While the sun was once revered as God by many cultures, it is now often considered dangerous and carcinogenic. This setting leads to long-term vitamin D deficiency due to the lack of exposure to sunlight.
* Between the 47th and 55th Latitude, i.e. in Central and Northern Europe, such as Germany, but also North America, such as New England and Canada, hardly any UVB radiation passes through the atmosphere during the winter months due to the flat angle of the sun. This inevitably leads to a lack.,
How can you recognize a vitamin D deficiency early?
Early warning signals / signs of a deficiency
fatigue

Listlessness

Weakness

exhaustion

Dejection

Reduced performance

Muscle and calf cramps

Muscle weakness

muscle pain

Muscle twitches

Tremble

Tension in the back and neck

Twitching of the eyelids

Susceptibility to infections

Weakened immune system

Concentration problems

nervousness

Inner unrest

restlessness

Fast-breaking fingernails with white spots

Headache (especially after physical exertion)

sleep disorders

Problems falling asleep and staying asleep

High sleep requirements

Joint pain

Behavior change

Coordination disorder

Circulatory problems

Circulatory disorder

Feeling cold (especially in hands and feet)

Nausea during / after exertion

Loss of appetite
Attention:
Some of these signs also apply to other nutritional deficiencies in the body, such as magnesium
or iron deficiency.
For diseases such as HIV, epilepsy or previous diseases such as cancer, one is recommended
Basically checking the vitamin D values. ,,,
What are the possible consequences of vitamin D deficiency?
Possible consequences of vitamin D deficiency can be infectious diseases, broken bones, cancer and organ damage:
Further consequences of vitamin D deficiency
rickets

high blood pressure

Obesity

Cardiovascular disease

diabetes

depression

multiple sclerosis

Muscle weakness

Cancer (colon and breast cancer)

schizophrenia

Allergies

Neurological disorders
Studies show that people with a lower vitamin D level are at higher risk of developing the disease.
A healthy vitamin D balance is essential to strengthen the immune system and counteract the development of
diseases,
What does a therapy look like?




How is vitamin D absorbed?
a.

Targeted nutrition
The vitamin D household can be supported through targeted nutrition. Foods with a vitamin D content are:
Foods containing vitamin D
Salmon (D3)

Eel (D3)

Herring (D3)

Sardines (D3)

Cod liver oil (D3)

Avocado (D2)

Boletus (D2)

Mushrooms (D2)

Shiitake Mushrooms (D2)

Eggs (D3)

Milk (D3)

Cheese (D3)

Butter (D3)
However, vitamin D levels cannot be adequately covered through diet alone.
b.

Food supplements
In addition to natural sources of vitamin D, there are also nutritional supplements, such as tablets and drops, that are designed to help meet vitamin D needs.
Side effects of dietary supplements
Headache

fatigue

nausea

Excessive thirst

Heart rhythm disorders

Kidney damage

Kidney stones

Kidney failure

muscle pain

Calcium retention in the heart,


Lungs, tendons and muscles
The need for taking is determined by the family doctor. As with all medications, overdoses and resulting negative reactions can also occur with vitamin D preparations.
c.

UV therapy
Advantages of UV light therapy
Whatever the weather

Independent of the season

Regardless of the latitude

No medication

Easily reachable maximum values

Easily maintain a healthy vitamin D level

Independent of time

Better health

Disease prevention

Increased performance

Higher life expectancy

Increased quality of life
The invisible UV-B part of the sunlight penetrates into the uppermost skin layer and the body forms vitamin D through a biochemical process. Dr. Hönle Medizintechnik GmbH has modeled the sunlight and developed a UVB radiation device that is tailored to the exact requirements and supports safely, easily and comfortably with the full vitamin D supply. The approximate exposure times are listed in the following table:
Irradiation time for vitamin D formation (prone and supine)
UVB irradiation device Sun exposure (midsummer in Germany) Sun exposure (early and late summer)
Skin type 1 per sec. 10 min. Each 20 min.
Skin type 2 per sec. 15 min. Each 30 min.
Skin type 3 per sec. 20 min. Each 40 min.
Skin type 4 per second 25 minutes each 50 minutes
Skin type 5 per sec. 30 min. Each 60 min.
Skin type 6 per sec. 35 min. Each 70 min.
The following graphic shows the wavelength and the relative radiation flow distribution of the UVB broadband spectrum.
The main differences in effectiveness between UVA and UVB clearly explain why a visit to the tanning salon is unfortunately not sufficient to meet vitamin D requirements, since solariums are usually equipped with UVA lamps.
Differences in effects between UVB and UVA
UVB
10% of UVB radiation passes through the air envelope

The UVB rays penetrate the cells of the epidermis

Vitamin D formation

The so-called melanocytes form the color pigment melanin through cell division

The melanin is transported into the upper layers of the skin and stored in the horny layer, which thickens the top layer of skin

Melanin protects against black and white skin cancer

UVA

100% of the UVA radiation passes through the air envelope

The UVA rays penetrate into the cells of the dermis

The skin tans, but does not form melanin
How is the vitamin D level measured?
With the laboratory diagnostic determination of the 25-OH-D level in the blood serum, it can be determined whether the vitamin D requirement is adequately covered or is deficient. A drop of blood is sufficient for this.
In the case of indications such as diabetes mellits, heart failure, high blood pressure, cancer, Crohn's disease, ulcerative colitis, osteoporosis or rheumatism, the 25-OH-D level should always be checked.
What is the daily requirement of vitamin D?
Daily vitamin D requirement (IU = international units per kilogram)
Daily requirement = 40 – 60 IU / kg
Depending on the skin type (see Table 5), 30 minutes in a bathing suit, without sunscreen, can be sufficient for the vitamin D supply in direct sunlight on a day in summer.
Skin types
Skin type Skin, eye and hair color Tanning tendency Sunburn tendency
Skin type 1: very light skin, blonde or red hair, blue or light eyes, freckles / none / always significant, skin peels quickly
Skin type 2: fair skin, blonde hair, blue, green or brown eyes / slight / always significant
Skin type 3: medium skin tone, all eye colors, brown hair / often / sometimes
Skin type 4: brownish skin color, dark eyes and dark hair / high, instant pigments / rare
Skin type 5: dark skin and dark hair / very high, instant pigments / very rare
Skin type 6: almost black skin, dark hair / intense, immediate pigments / almost never
The following table lists the different skin types and the associated identifying features:
Devices of Dr.

Hönle Medizintechnik GmbH
The following table shows the various devices, technical data and possible uses:
Device / Technical data / Use / Photo
dermalight 80
Dimensions: (LxWxH) 300x60x45mm light emission: 110x40mm weight comb: approx. 285g mains connection:
230V / 50Hz / 20VA_Private, particularly suitable for travel
dermalight 1000
U tripod dimensions: (LxWxH) 920x700x1950mm 8 spotlights: 900 watts 12 spotlights: 1300 watts_Private and commercial
Prof. Dr. med. Jörg Spitz, Superhormon Vitamin D, ISBN 978-3-8338-2272-8
Uwe Gröber/Michael Holick, Vitamin D – Die Heilkraft des Sonnenvitamins, 2012, ISBN 978-3-8047-3276-6
Nicolai Worm, Die Heilkraft von Vitamin D: Wie das Sonnenvitamin vor Herzinfarkt, Krebs und anderen Krankheiten schützt, 2016 ISBN:978-3-86883-888-6
Prof. Dr. Jörg Spitz, Vitamin D das Sonnenhormon für unsere Gesundheit und der Schlüssel zur Prävention, 2009, ISBN: 978-3000277405
Prof. Dr. Jörg Spitz, Vitamin D das Sonnenhormon für unsere Gesundheit und der Schlüssel zur Prävention, 2009, ISBN: 978-3000277405
Uwe Gröber/Michael Holick, Vitamin D – Die Heilkraft des Sonnenvitamins, 2012, ISBN 978-3-8047-3276-6
Dr. med. Raimund von Helden, Gesund in 7 Tagen, 2011, ISBN 978-3-939865-12-4
William B. Grant, Vitamin D, Das Sonnenhormon, 2014, ISBN 978-3-86374-178-5
Anna Nilsson, Vitamin-D-Mangel, 2016, ISBN 9 781535 532044
Uwe Gröber/Michael Holick, Vitamin D – Die Heilkraft des Sonnenvitamins, 2012, ISBN 978-3-8047-3276-6
J. D. Ringe, P. Burckhardt, 'Vitamin D/Calcium in der Osteoporose Therapie, 1999, ISBN 3-13-111331-6
Dr.med. Raimund von Helden, 2012, Gesund in sieben Tagen, ISBN 978-3-939865-4
Uwe Gröber/Michael Holick, Vitamin D – Die Heilkraft des Sonnenvitamins, 2012, ISBN 978-3-8047-3276-6
Uwe Gröber/Michael Holick, Vitamin D – Die Heilkraft des Sonnenvitamins, 2012, ISBN 978-3-8047-3276-6
Dr. Nicolai Worm, Die Heilkraft von Vitamin D: Wie das Sonnenvitamin vor Herzinfarkt, Krebs und anderen Krankheiten schützt, 2016 ISBN: 3868838880
Prof. Dr. Jörg Spitz, Vitamin D das Sonnenhormon für unsere Gesundheit und der Schlüssel zur Prävention, 2009, ISBN: 978-3000277405